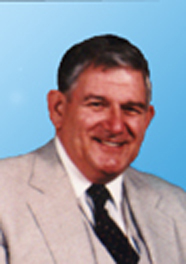 When Charles was 40 years old, he got hurt in an accident. He hurt his back badly at the Navy Yard. It also affected his legs. He had surgery, but to no end his pain never left him. He had physical therapy to ease the pain in both his back and his legs and to prevent further injury. But the pain would not leave. Charlie had surgery, but to no end his pain never left him.

Also at the age of 40, Charlie had open heart surgery. He found out that his heart was on the wrong side ... it was on the right side of his body. He was one of the first 12 people to go through this surgery. It was something new. Charlie lived 38½ years after this surgery. While still very much in pain, Charlie learned something else from the Maine Medical Center. The medical team of doctors told him he was also born with defective lungs. He was always in pain.

I learned a lot from Charlie. One night when he could not sleep due to pain, he said to me, "Bernadette, you know I learned something with my heart, lung and back conditions. I'm getting much closer to Jesus Christ." I said, "You are?" Charlie said, "When the pain is too severe, I turn to Jesus Christ on the Cross.
How about His pain? There were no pain pills for Jesus." Charlie said this often. "You know it's true. I talk to Jesus and it is the only way I can put up with this pain. And to think that Jesus Christ did this for all of us." Then he paused and said, "Every one of us! When it gets real bad, I offer it for the souls in purgatory and those who have left the faith for them to come back. I offered all my pain as a prayer." Charlie would say his rosary and it was the only way he could go to sleep; with the peace of Mother Mary and her son, Jesus. When people ask, "How do you feel, Charlie?" He would answer, "I'm in good shape for the shape I'm in." Charlie also had cancer on the top of his kidney, melanoma and then he had prostate cancer twice. Our doctor said, "I don't know how he does it. He should have left long ago with his condition.

I just wanted to share this with you. This may help other people who are in pain to turn to Jesus Crucified. On Charlie's death bed, he was still offering his pain. He did not complain. Daily, I ask Charlie to intercede for us all, as he always did, with Jesus and Mary. God loved you, Charlie and so do we!

St. Joseph was Charlie's Patron saint. Charlie's funeral was held on the Feast of St. Joseph. The Holy Family welcomed him home!

Peace Be With You
Bernadette G. Cyr, T.O.P.

March 15th marked the 9th anniversary of Charlie's journey home to Heaven. We know that he is watching over us and intercedes for us. One day we will all see Charlie again as he welcomes us at the door of Heaven. But, in the meantime, we must continue to spread the Good News of the Lord.

Charlie, we love and miss you!