Yes, My Brothers and Sisters, once the love of God has taken root in your heart, your will become a new you.

To hear from the pulpit "God loves you" or you may read it somewhere that God loves you, but, when your heart finally realizes that "God loves me" then, my Brothers and Sisters, you can begin to live. Then you can really taste of the goodness of the Lord. You can see God all around you. When the love of God has taken root in your heart, you will no longer want to go where the conversation will not include talk of God. Places like that will no longer fit in your heart any longer. This means, to get to that level, you must take time in your life for God. Each day your time is getting shorter to become closer to God. I am not talking about the time of the world, in other words, the end of the world. No, I am talking on a one to one basis. Each day that goes by is one day shorter in your life. There is no time to loose. Come closer to God today, for yesterday is gone and you wll not have another yesterday. Tomorrow lays in the hands of God. You may not have a tomorrow, so why not start today. Start now, move aside, move out of yourself, make room for God our Savior in your life. Don't be a once a week Christian. Give Him time daily. For the reality is that what we give of our time reveals what is truly important to us in our life. If the way of the world is taking too much of our time, then we will become worldlyand we will be washed away into the ocean of the world. But if we spend time with God and spend time helping others for the love of our God, we will become servants of God. In so far as you did this to one of the least of theses brothers and sisters of mine, you did it for Me. (Matthew 25:40) Yes, take time for your God and you will know "God loves me". How great that is and so sweet. "God loves me".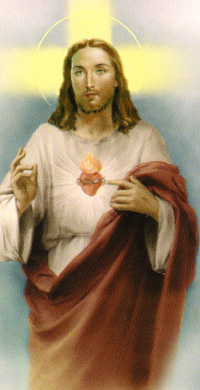 My Brothers and Sisters, believe me, at those times when you go into a desert your heart will say, "God loves me" and you will then realize that the desert is a grace from God. It is a time to go down within oneself. A time of reflection, a time to allow God into the basement of ourselves. We don't mind the attic, for there we keep our prize possessions. But the basement, no one wants to bring anyone into the basement. The basement is where we keep our junk. Yes, the desert is a grace. A time to re-evaluate our spirituality with one self and our God.

I am in the Healing Ministry and I have seen the Holy Spirit work wonderful healings, which is good and a grace from God, Our Father. But the real healing is in the heart. When a heart is changed, that is a miracle. Praise God. When God measures a man, He puts the tape measure around the heart, not the head. My Brothers and Sisters, you must be liberated in the Lord, Jesus Christ. Yes, I repeat, you must be liberated in the Lord, Jesus Christ, for there is the real treasure of life. To work and work just to accumulate earthly possessions would be a great loss to one's soul. Please take time for God to root in yor heart.

Did you ever see a funeral procession with a U-Haul behind it? I never did. Praise God. Alleluia.
Peace Be With You
Bernadette G. Cyr